The Wallach Law Firm:
Reliable Property & Eminent Domain Attorneys
As leading property and eminent domain attorneys, The Wallach Law Firm represents clients in cases related to eminent domain and condemnation law, property tax appeals, real estate litigation, municipal law, zoning law, and business litigation. Located in St. Louis, Missouri, we work with clients located throughout the state. Our eminent domain attorneys combine exhaustive knowledge of property law with decades of litigation, negotiation, and trial experience, bringing you the very best representation for your case.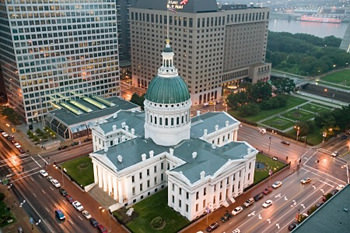 Our eminent domain attorneys are experienced in:
Eminent Domain/Condemnations
Partial Takings
Valuation Of Structures And Property
Property Law Litigation
Redevelopment
Land Use And Zoning
How Our Eminent Domain Attorneys Can Help
The Wallach Law Firm has an exhaustive experience representing property owners in eminent domain and condemnation, regulatory takings, and other allied property rights cases.
Our eminent domain attorneys make use of our extensive resources, and help our clients to get the proper counsel they need. We provide a full range of services, and can assist with everything from the pre-trial preparation and negotiation to mediation, trial, and appeal.
Our eminent domain attorneys take a cross-disciplinary approach to solve the needs of the client by tapping into the vast knowledge and experience we have gathered across wide-ranging practice areas.
In addition to eminent domain and condemnation, we have represented clients in the following legal areas:
Commercial Property Tax Appeals: We assist real estate and personal property owners in Missouri to reduce their tax burden and ensure fair tax assessments.
Business Litigation: Our attorneys can represent corporations and small businesses to prove damages that resulted from business related wrongs, tortuous conduct, and breach of contract.
Land Use and Zoning: We help clients obtain zoning approval, so that they can utilize their properties in Missouri to the optimum level.
Our Eminent Domain Attorneys Provide Effective Counsel
The eminent domain attorneys at The Wallach Law Firm have the extensive knowledge to effectively counsel property owners on a variety of cases. The firm represents a broad range of owners, including individuals, tenants, easement holders, businesses, and mortgage holders in matters relating to property rights, taxes, and more.
Our eminent domain attorneys are experienced in handling cases that involve all types of property, such as business, industrial, multi-use, residential, agricultural, and unimproved acreage. We aggressively protect the rights of our clients and prevent the condemnation authority from forcefully taking their property without providing fair compensation and following proper legal process.
Obtain Favorable Resolutions with the Help of Our Eminent Domain Attorneys
Our eminent domain attorneys strive to help clients achieve the most satisfying resolutions for their property related cases. From the beginning, the eminent domain attorneys from The Wallach Law Firm take steps to make sure that the interests of the owner are protected and the case is presented well.
We help with calculating the impact of the property take-over on the business and help with readying the compensation claims. Our eminent domain attorneys also help to limit the damages felt by a business or individual by lobbying the condemnation authority to take a smaller piece of land, and incorporate favorable changes in the design. When possible, we help to achieve a favorable resolution through negotiation without the need for litigation.
However, we are prepared to fight through litigation and appeals whenever necessary to defend our client's rights.
Contact Our Property & Eminent Domain Attorneys in St. Louis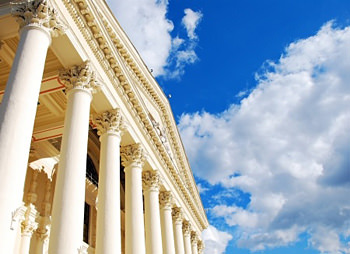 The eminent domain attorneys at The Wallach Law Firm combine substantial knowledge, experience, and resources to offer:
A highly effective legal team with substantial real estate law and eminent domain experience
Substantial experience with cases in complimentary practice fields – such as land use, zoning, and business law
An effective team of appellate attorneys with experience in handling condemnation appeals
To learn more about our eminent domain lawyers and for a free consultation and review of your case, contact us today online or by phone at 314-997-4050!