Issues Our Business Attorneys Can Handle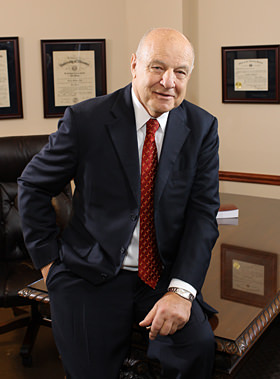 Many companies and organizations, regardless of whether they are just starting out or are already well settled in an industry, employ legal representation to assist with a range of issues. The legal framework around business litigation within the State of Missouri is extremely complex and companies can benefit greatly from hiring business attorneys who have experience with, and stay up to date with business law. While there many cases where business attorneys will not be required, it is important to be able to understand when you or your company may be in over your head. Additionally, in all types of cases, companies may not be aware of their rights, and as such, may be disadvantaged when going up against a party that has secured an experienced business lawyer.
The Wallach Law Firm, located in St. Louis, Missouri, has developed a reputation as one of the leading law firms within the state especially in matters pertaining to business litigation, eminent domain, and real estate law. Our team of professional attorneys have extensive experience dealing with Missouri law, and have served our many clients, assisting them in tackling complicated cases or securing just entitlements. Our philosophy is premised on hard work and comprehensive preparation. We treat every client and case uniquely and offer the best solution to meet your needs.
To learn more about our business litigation services or for a review of your case, contact us today at 314-997-4050.
Reasons You May Need to Hire Our Business Attorneys
Many people think that business attorneys are only required when the company faces lawsuits and claims from external or internal parties. The truth is that a business attorneys' expertise extends to beyond settling business disputes. They can assist or guide you across a wide range of topics, ensuring that your company is well protected from lawsuits, unwanted claims, and other legal issues.
Let us take a look at some cases where business attorneys can help.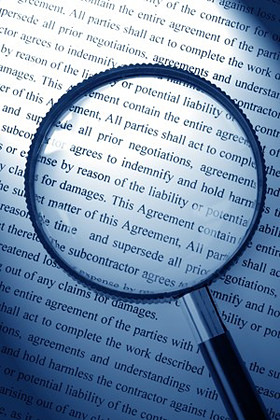 One of the most common reasons for companies to approach business attorneys is when an employee or former employee has filed a lawsuit against them. This could arise for a number of reasons including harassment, breach of contract, or discrimination in one form or another. In such scenarios, you can rest assured that the aggrieved party will have secured legal representation, and it is your responsibility to do the same.
In today's legal climate, there are a number of laws relating to the way in which a company manages its assets and liabilities. These laws can be extremely convoluted, and it is recommended that you hire business attorneys who can create safeguards against unanticipated or unwanted possibilities, and who are also able to maximize the value and usage of these assets.
Environmental law is another legal field that continues to experience constant revision. Keeping up to date with rules and regulations can be a cumbersome task unless you have the expertise and experience of professional business attorneys.
Property law in the context of business can become hugely important, especially when businesses face eminent domain or property valuation issues. Business attorneys can ensure that companies do not violate tax or real estate regulations and can protect a business when it comes to eminent domain condemnation or unfair property taxes.
What Else Can Our Business Attorneys Help With
Apart from hedging a business from slippery legal scenarios or assisting in lawsuits, business attorneys are also well versed in the legalities of setting up a business and forming contracts. Hiring business attorneys will help you understand the legal permits and processes required to set up a business. They will be able to provide you with a step-by-step process relating to setting up a new venture. The business attorneys at The Wallach Law Firm have assisted an array of clients operating across different industries in setting up their businesses, so that they remain well protected, while maximizing growth and value prospects.
Hire the Professional Business Attorneys from The Wallach Law Firm Today
If you are looking to set up your own business or have recently been involved in a serious business lawsuit, do not hesitate to contact the business attorneys at The Wallach Law Firm immediately. Whether it is property disputes, condemnation, or some other legal issue, our business and eminent domain attorneys can help.