Reasons You Need an Eminent Domain Attorney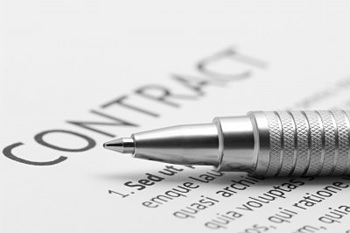 There are various reasons the government invokes its power of eminent domain. For example, a new highway may be planned in your area, a city or county may be widening a street, an economic development project may proposed, or the authorities may be revamping the sewer system or electric grid to accommodate increased demand. No matter the reasons behind the acquisition of your home or property, the impact of eminent domain on you can cause immense inconvenience. Additionally, the compensation offered by the government may not be adequate to compensate for the loss of your property and the damages you will suffer.
In such cases, you have a right to fight the acquisition of your property under the power of eminent domain. Ultimately, you have a constitutionally guaranteed right to every penny of just compensation due you, not just what the government wants to pay. Hiring an eminent domain attorney is the best way to ensure that your rights are protected and to increase your chances of receiving a favorable outcome.
Understanding Your Rights: How An Eminent Domain Attorney Can Help
Many owners whose properties have been condemned under eminent domain are unaware of their rights and do not know how they can defend themselves. Many people believe that they have little or no rights in such situations solely because it is the government that is taking their property, reciting the old saying "you can't fight city hall." However, this is far from the truth. An experienced eminent domain attorney can educate you about your rights, including your right to just compensation and due process so that you do not leave money on the table.
In eminent domain law, government agencies must meet specific criteria before they can condemn a property. For example, the burden of showing that the property will be put to public use lies with the condemning authority. The government must also show that the property they seek to seize will be directly used in the project and that it is necessary for the project. If only a portion of the property is required for such use, the property owner may be able to retain the remaining portion of the property. An experienced eminent domain attorney will help in ensuring that the government plays be the rules and obeys these guidelines.
Obtaining Just Compensation with An Eminent Domain Attorney
Central to every condemnation case is the determination of fair and just compensation due the property owner as a result of the government using its power of eminent domain to take the property. Sadly, in many cases, the compensation offered by the government is far too low, and simply is not fair. In such situations, the property owner must fight through the legal process of condemnation to obtain the just compensation promised by the Constitution.  An experienced eminent domain attorney can help ensure that the individual receives fair compensation for the value of his property and the damages he suffers.
The complexities associated with the eminent domain process weigh heavily in favor of seeking the guidance of an experienced eminent domain attorney. For example, the presentation of the owner's position on fair market value has to be made in a manner that will be acceptable in the eyes of law under established judicial condemnation precedent, applicable statutes, and the rules of evidence. An eminent domain attorney with extensive trial experience will be able to assist in this regard. Failure to present a submissible case on the issue of damages can be disastrous for the property owner, leading to a result far less than what the owner hoped for.  Our attorneys have the trial experience required to get your case to a jury in order to see that you receive the just compensation guaranteed under the Fifth Amendment's eminent domain clause.
Presenting Your Eminent Domain Defense in an Effective Manner
In addition to helping determine a fair price, another key service that an eminent domain attorney offers is the ability to present your case effectively. He can present evidence as to why your property is not suitable for the public project or how only a portion of your property is needed for the project. An attorney also has experience presenting convincing arguments about the way owner's position on a fair price was formulated and why this price is fair. All of these factors help in leading to a favorable outcome.
Obtaining Full Compensation for all Damages to Your Property
When your property is only partially taken for a public project, there is a risk of damage to the remaining property, both during construction and once the project is complete. In such cases, an experienced eminent domain attorney can demonstrate how your remaining property has been impacted adversely.  You are entitled to compensation for this harm, and an experienced attorney will work tirelessly to ensure that you are paid rightful compensation for the damage caused to your property.
Call An Experienced Eminent Domain Attorney in St. Louis, Missouri
At The Wallach Law Firm, we have vast experience representing property owners when it comes to eminent domain law. Our eminent domain lawyers can help you to protect your rights and receive fair and just compensation for your property. Contact our eminent domain attorneys today at 314-997-4050.