Can Eminent Domain Law be Abused?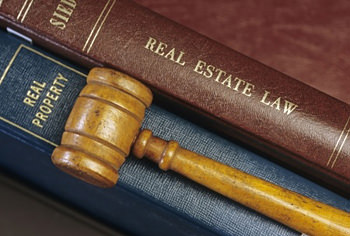 A recent article published on Forbes.com indicated that the majority of the American public is against the use of eminent domain law for private profit. This law, that allows the state or federal government to take over private property for use in public projects in return for compensation, has been a controversial one. Throughout history, several incidents have occurred where the eminent domain law has been abused, and some of these cases have rocked the country's legal foundations.
While in many cases eminent domain law is used as it was intended to obtain land for the benefit of the public, there remain to be instances where eminent domain law is abused. Whether this is through unjust compensation or purposes that aim to benefit privately held corporations rather than the public, eminent domain law abuse remains an issue. If you are facing eminent domain abuse, contact The Wallach Law Firm in Missouri. As expert eminent domain lawyers, we can help protect your rights.
Eminent Domain Law Abuse Case Studies
When reviewing recent eminent domain cases, one can see several incidents where eminent domain law may have been abused in the interest of benefiting private parties and big businesses rather than the public. Some recent instances include the following:
The Nissan Factory, Mississippi - In the year 2000, the state of Mississippi pledged to use the power of eminent domain law to 'quick take' 30 acres of land owned by 3 families. This land was used to develop a new Nissan factory. However, after the factory was built, a state Development Authority employee, who was later fired, admitted that the private land was not crucial to the factory construction.
Additional Parking for Donald Trump's Casino, New Jersey - In New Jersey, private property that was obtained under eminent domain law was used to create additional parking space for a casino owned by Donald Trump.
Arena for Mets, New York - In New York, more than 50 properties were seized under eminent domain law to build a brand new arena for the Mets.
Fighting Against Eminent Domain Law Seizures
Since the law authorizes seizures of private property under the eminent domain law, claims of injustice can be difficult to defend. The best approach to achieving a favorable outcome and protecting your rights in eminent domain law is to hire a skilled and experienced eminent domain attorney to fight on your behalf.
In many cases of eminent domain abuse, the claimants' main objections are that they have been offered disproportionately low compensation for their property. Another common defense is that the land is not critical to the public use project. When defending these eminent domain law claims, an attorney will face the following issues:
The necessity to prove that the appropriation of land is unjustified and unnecessary
The necessity to prove that the compensation offered is not comparable to fair market value and/or it does not take the unique aspects of the properties into consideration at valuation time
The necessity to prove that the appropriation has been done for a project that is solely in private interest and will not benefit the public significantly
A deep understanding of the eminent domain law as well as real estate litigation, municipal law, and zoning rules helps an eminent domain attorney formulate a strong defense for the victims of eminent domain law abuse. The Wallach Law Firm in St. Louis has helped many Missouri residents fight against unfair seizure of their property. Our experienced attorney, Jerome Wallach has a comprehensive understanding of the eminent domain law and is prepared to build a strong defense for any client.
Call The Wallach Law Firm Today for Eminent Domain Law Help in Missouri
At The Wallach Law Firm, our attorneys have restored the rights of many clients in cases pertaining to general real estate litigation and eminent domain law. Our exposure to municipal law, zoning law, and condemnation law gives us a unique perspective in such cases. To learn more about how we can help or for a consultation of your case, contact us at 314-997-4050.