Jerome Wallach: A Reputed Eminent Domain Lawyer in St. Louis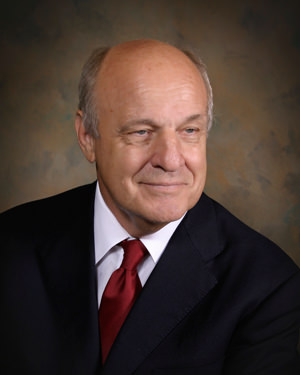 There are very few eminent domain lawyers within the state of Missouri who are as accomplished and decorated as Jerome Wallach. Jerome Wallach was born in St. Louis, Missouri on July 30, 1938 and received his education at the reputed University of Missouri. He secured a B.A in 1962, before receiving his J.D. in 1965. As an eminent domain lawyer, Jerome Wallach is highly knowledgeable in the fields of:
Eminent Domain
Property Tax Appeals
Real Estate Litigation
Land Use
Zoning Law
Wallach is a member of the Missouri Bar having served as Chairman on two occasions, and is now part of the Eminent Domain Committee. He is also a member of the Bar Association of St. Louis, the Association of Trial Lawyers of America, and the highly selective American Property Tax Counsel. Wallach has also served as Assistant Attorney General of Missouri between the years of 1966 and 1967, as well as Special Assistant Attorney General of Missouri between 1967 and 1968. He is held in high regard by the eminent domain lawyer community within the state.
What Makes Jerome Wallach an Experienced Eminent Domain Lawyer
Despite his knowledge and expertise in various fields of law, Jerome Wallach labels himself as an eminent domain lawyer, before anything else. Over the course of his career, Wallach has devoted himself entirely to representing property owners engaged in various disputes regarding condemnation law and ad valorem tax appeals. He has provided sound legal representation for thousands of clients, presenting cases to juries and other administrative bodies. His expertise as an eminent domain lawyer is not restricted solely to St. Louis and Missouri, having provided representation for cases in Kansas and Illinois as well.
What makes Wallach stand out as an eminent domain lawyer is his rare and carefully honed sense of judgment, especially in cases regarding property valuation. Moreover, he also possesses a keen ability to convey appeals effectively before judges, government agencies, and juries, lubricating the way towards securing fair settlements for all his clients.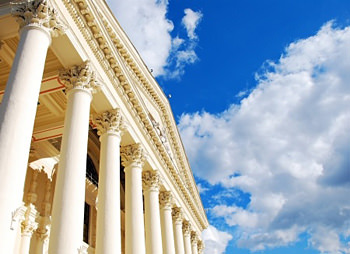 Wallach previously served as Assistant Attorney General and Special Assistant Attorney General for the State of Missouri, a position, which gave him the insight and exposure that few other eminent domain lawyer possess. It is while he was holding these positions that Wallach was able to develop his communication skills, which now allow him to convey the most complex cases in ways that anyone can understand. His ability to simplify complex issues is the reason why he is regarded as a leading eminent domain lawyer within the state of Missouri. His expertise in condemnation and eminent domain law has been recognized both locally and nationally, indicated by his inclusion in the Woodward/White's list of Best Lawyers in America, as well as St. Louis Magazine's Best Lawyers in St. Louis list.
More Than Just an Eminent Domain Lawyer
Many legislative bodies have also recognized the knowledge and expertise that Jerome Wallach possesses as an eminent domain lawyer. He has helped draft legislations regarding ad valorem taxes and condemnation laws, in addition to being a keynote speaker at numerous law schools, communicating ad valuation principles and procedures relating to condemnation cases and tax regulations. He also has invaluable expertise in appraisal presentations targeted towards juries and administrative tribunals.
Wallach also frequently contributes to local and national publications on issues relating to legal concepts, especially property valuation. As one of the finest eminent domain lawyers, he has authored sections of the Missouri Bar Association CLE Handbook on the same topic.
Choose Jerome Wallach as Your Eminent Domain Lawyer in Missouri
If you are engaging in a condemnation trial, a property tax dispute, or a related case, Jerome Wallach is one of the best options in Missouri for an eminent domain lawyer. Contact The Wallach Law Firm today online or by phone at 314-997-4050 to learn more about our eminent domain lawyers and for a review of your case.