Are You in Need of a Lawyer for Real Estate Litigation & Valuation Concerns?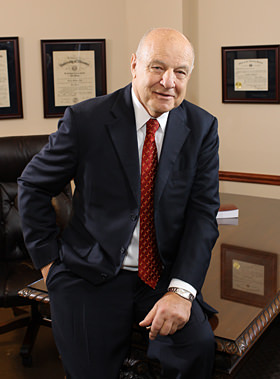 Purchasing a home for yourself and your family or property for commercial use is not the kind of decision you want to make in haste. Buying real estate is a complex process, requiring careful research. For these reasons, many individuals or companies hire an experienced lawyer for real estate to assist with this process.
A lawyer for real estate can help with a wide range of issues, including those relating to property valuation, property tax appeals, or condemnation lawsuits. For example, when you are looking to sell or acquire property, a lawyer for real estate will be primarily concerned with ensuring that the property is firstly valued accurately and secondly not in violation of laws and regulations relating to its construction or zoning. Real estate law can be extremely complex, so it is always recommended to hire a lawyer for real estate valuation and litigation matters, who can structure lease agreements or transaction agreements so that you are protected in the future.
Over the last three decades, The Wallach Law Firm has developed a reputation within the state of Missouri as one of the most trusted and reliable legal firms. When it comes to real estate valuation and litigation, there are few real estate attorneys that can compete with the record we have. As a lawyer for real estate litigation and valuation, the first thing that needs to be understood is that no two pieces of real estate are ever the same. One of the reasons why The Wallach Law Firm is held in such high standing is because we never compromise on the work and preparation required to encounter success in each and every case we undertake.
To learn more about our services for real estate litigation, property valuation, eminent domain, and more, contact our St. Louis property and eminent domain lawyers today online or by phone at 314-997-4050.
Reasons for Hiring a Lawyer for Real Estate Concerns
Any lawyer for real estate concerns must have the necessary experience and expertise to assist clients across a range of issues. Also, a professional lawyer for real estate will ensure that he is up-to-date with the latest rules and regulations relating to property valuation and zoning. Some of the primary reasons to hire a lawyer for real estate include:
Negotiating Lease Agreements: A lawyer for real estate will have all the necessary experience to anticipate issues of which you may not be aware as a property owner or renter. When a lawyer for real estate views a rental agreement, his experience will immediately bring to light potential obstacles or disputes that may arise later. Therefore, he will ensure that all such details are ironed out before any contract is signed.
Review Properties Prior to Purchase: A lawyer for real estate will be well versed in the various techniques that companies or individuals use in disguising inadequacies or exaggerating property values. This is crucial when purchasing a property for personal or business use. If a deal seems too good to be true, there is likely a catch. A lawyer for real estate will carefully analyze a property and determine whether there are any structural issues that are violating state rules and regulations.
Assist with Licensing & Permits: A real estate attorney will also be extremely useful when you are in need of advice regarding the utilization of a property. Whether you would like to apply for licenses or permits or you need to ensure you are following set regulations, lawyers can assist with this.
Ensure your Interests are Protected: A lawyer for real estate will also be responsible for reviewing any legal documents regarding property before they are signed. Even the smallest of errors in legal descriptions or wording, can lead to serious disputes in the future. Therefore, it is important to have a professional that takes a methodical approach to this process.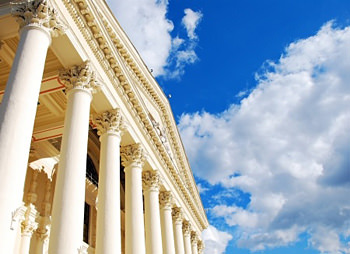 More Reasons to Hire a Lawyer for Real Estate
While it is important to seek out a lawyer for real estate when you are looking to sell or acquire a property, there are a number of other scenarios where the services of a real estate lawyer may be required. For example, you may want to hire a lawyer for real estate valuation and litigation during eminent domain disputes as well as property tax appeals. Lawyer fees are determined based on your own success, so you can rest assured that they will always have your best interests in mind.
Contact an Experienced Lawyer for Real Estate Litigation & Valuation
If you are looking to purchase or sell a piece of real estate or you are dealing with other property disputes and concerns, contact The Wallach Law Firm to speak with one of our experienced real estate attorneys. Call us or contact us online today and take the first step in the right direction.