Experienced Lawyers for Municipal Law Cases in Missouri
Municipal law refers to the law of a state, city, or town, which governs and regulates local administration and issues. It is responsible for the management of a locality, ensuring the safety and well-being of citizens, and managing the progress and development of the area. Land use regulations and zoning codes are an important part of municipal law as these regulations aim to systematically develop spaces for the long-term gains of the community.
Municipal law is dynamic in nature and should continue to evolve as required. However, this dynamism can create problems for business and landowners as it can interfere with their plans for private property development and cause unnecessary hardships. If you are faced with problems relating to municipal law, it is important to contact an experienced lawyer to provide legal counsel and assistance. Lawyers with experience in municipal law can help people maximize the use of their property and fight municipal law when it encroaches on their property rights.
At The Wallach Law Firm in St. Louis, we are experienced zoning and real estate attorneys serving the entire Missouri area. We can assist in any type of real estate or property related case and ensure your rights are protected. To learn more, contact our eminent domain lawyers today online or by phone at 314-997-4050.
Understanding Your Rights Under Municipal Laws
Property and business owners have the right to challenge municipal laws, code, and regulations when these cause unnecessary hardships. For example, municipal law may limit a business's ability to operate in a certain location or place a number of unfair restrictions on a property owner. However, challenging these municipal laws can be intimidating for people who do not understand legalities and feel trapped in their present situations. The real estate attorneys at The Wallach Law Firm have an in-depth knowledge of municipal law in Missouri and can represent your case to ensure that your rights are not violated.
For those dealing with the complexities of municipal law, it is essential to seek legal counsel and assistance from experienced attorneys. At The Wallach Law Firm, we work with our clients to procure variances, rezoning, non-conforming use, and other exemptions from the local zoning authorities. Through airtight applications and strategic litigation, we ensure that our clients' properties do not depreciate in value and that their rights are protected.
We are experts at dealing with government organizations such as municipal boards, commissions, city councils, boards of adjustment, and zoning authorities on behalf of our clients. Services and cases we can assist with include those related to:
Obtaining regulatory approval
Fighting unfair zoning regulations
Drafting and presenting appeals
Representing our clients in allegations of unfair practices under new municipal laws and zoning codes
Why Work with the Municipal Law Attorneys at The Wallach Law Firm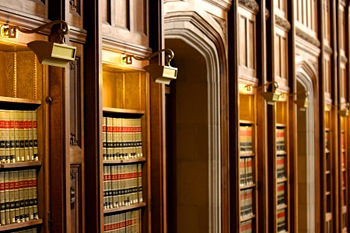 The Wallach Law Firm has been serving clients throughout Missouri in the legal industry since 1970. Our attorneys are experienced in a variety of cases relating to land use and zoning codes. We are highly qualified, knowledgeable, motivated, and passionate about protecting the rights of our clients.
Our vast experience in municipal law and the healthy working relationships we share with local municipalities, help our attorneys in making a strong case for our clients. We understand the dilemmas and restrictions a client experiences when faced with complex legal regulations, and can guide you through all the possible resolutions.
Learn More About Municipal Law:
Contact The Wallach Law Firm for More on Municipal Law in Missouri
If you are a victim of unfair municipal law and zoning codes, and would like to learn about the options available to you, contact The Wallach Law Firm in St. Louis today. In Missouri, call us directly at (314) 997-4050 or contact our eminent domain lawyers online to schedule a consultation.