Planning and Zoning Ordinances:
Why You Need an Experienced Attorney
The State of Missouri and local governments are continually making amendments and changes to municipal laws and ordinances. Because of this, it can be extremely cumbersome for the average person to stay up to date with these changes without the help of a property attorney who has the necessary experience and knowledge in dealing with planning and zoning ordinances. As a consequence of their lack of knowledge, many individuals have been placed in disadvantaged positions by municipalities and other government bodies.
At The Wallach Law Firm, our property attorneys have established a reputation within the State of Missouri for tackling the toughest of cases with an uncompromising attitude. We are not afraid to commit to legal action against townships or municipalities with regard to planning and zoning ordinances, and will earnestly do so in the interests of our clients. Whether it is trying to get exemptions from panning and zoning ordinances or enforcing laws that may benefit our clients, we believe in a thorough and methodical legal approach.
To learn more about our legal services or for a review of your case, contact our experienced property and eminent domain lawyers today.
Important Tips to Help You Tackle Planning and Zoning Law Problems
Planning and zoning laws can relate to both residential and commercial real estate. Depending on the nature of the piece of real estate and the manner in which it is to be utilized, there are a number of issues that can result. Typically, property rights issues are one of the most commonly faced problems when it comes to planning and zoning laws.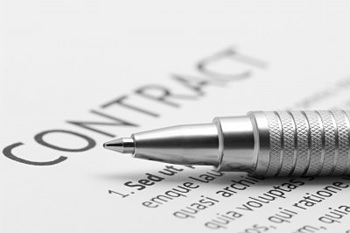 At The Wallach Law Firm, our lawyers are experienced in many aspects of municipal law. Our lawyers have appeared before all kinds of planning and zoning commissions and adjustment boards on behalf of our clients. If you are looking to gain legal approval to use your real estate in a particular way, or conversely, if you are looking to take action against unfair laws that diminish the value of your property, you can trust in The Wallach Law Firm's dedicated approach to help you achieve your intended result.
One of the most important things to remember when it comes to planning and zoning regulations is that no rule is hard and fast. If you have received a legal notice from a municipality or a township relating to violations of planning and zoning law, hiring a professional attorney is the first step you should take. In general, planning and zoning regulations are open to interpretation, which can lead to much inconsistency. A professional attorney will be able to identify discrepancies and flaws that can be brought up in your favor.
Another important factor to remember is that it can pay to be proactive. In some cases, it is possible to appeal against planning and zoning laws or to file for amendments before you purchase a piece of real estate. An experienced lawyer will be able to expertly handle your planning and zoning application, and can effectively counsel you regarding the purchase of a piece of real estate.
Learn More About Combating Planning and Zoning Laws in Missouri
If you are facing issues when it comes to planning and zoning laws, your best choice is to contact a professional attorney to provide legal counsel and assistance. Planning and zoning law needs to be dealt with in accordance with local policies, and our municipal lawyers have the necessary experience in assessing and evaluating planning and zoning amendments. To learn more, contact our attorneys online or by phone today at 314-997-4050.