How to Find the Best Property Lawyer
Real estate itself can be a complicated industry and real estate transactions can often be complex and risky. Additionally, there are a number of reasons why selling and buying property can be quite a hassle for property owners as well as the ones seeking to buy the property. When these transactions are not done properly and without checking if all the procedures and documentation are legal, it can lead to lawsuits and other real estate hassles. Instead of trying to handle real estate transactions and lawsuits on your own, it is best to hire a property lawyer.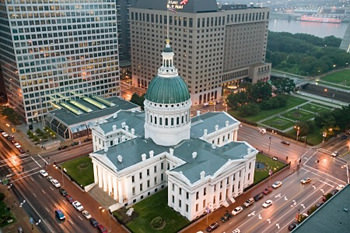 A property lawyer can help you with a wide variety of real estate related transactions. For example, a property lawyer can assist you with everything from understanding and reviewing documents to negotiating contracts. Your property lawyer can also help you to settle disputes and draw up accurate documentation. Most importantly, a property lawyer will take every effort to ensure that real estate related lawsuits have a positive outcome for the client. While the need of a knowledgeable property lawyer is clear, finding a lawyer that you can trust can be a daunting task. It is important that you can be sure that a property lawyer is highly skilled and can handle your case.
At The Wallach Law Firm, our real estate attorneys have extensive experience handling a variety of types of lawsuits and other real estate related issues. For a review of your case or to find out how we can help, contact our real estate and eminent domain lawyers today.
Tips on Selecting an Excellent Property Lawyer
If you need a property lawyer for any type of real estate related issues, it is important to select one with the knowledge and experience to handle your case. The following are a few tips that can help you make the best choice when you are looking for a real estate or property lawyer.
Make sure that you choose a property lawyer who is fully licensed to practice in your state. It may also be helpful to select a lawyer who is member of the local association for real estate lawyers, as this shows an advanced knowledge and skill in the industry.
Your lawyer should be highly recommended by others including real estate investors and property owners.
You should ensure that the lawyer has worked in real estate law for several years and has experience working on cases similar to yours.
Often times, choosing a lawyer working independently or one who is a partner in a small firm is better than a large law firm as large law firms tend to charge exorbitant rates. Also in smaller firms, your case is more likely to get the personalized attention you deserve.
Your property lawyer should be able to develop creative solutions and talk with you openly about your options in order to help you make the best decisions.
Your lawyer should always be available to you. A lawyer who constantly ignores your calls is not likely to give your case the attention it needs.
Steps to Hiring a Good Property Lawyer
After considering the factors above, the following are some key steps than can guide you on your search for a good property lawyer.
Start your hunt for a lawyer as early as possible
Get advice from friends and family
Always check the lawyer's experience in real estate related cases
Interview the lawyers by phone or in person
Contact a Property Lawyer at The Wallach Law Firm Today!
Are you looking to hire an excellent property lawyer to help you with property and real estate related issues? The Wallach Law Firm boasts a team of experienced real estate lawyers who can help you with a wide variety of cases. Contact us online or by phone at 314-997-4050 to learn more about how we can help and for a personalized review of your case.