Experienced Lawyers for Zoning and Land Use Cases in Missouri
Zoning and land use laws are often confusing and vague. To make things worse, governments regularly make changes to zoning and land use laws and, in many cases, people are unaware of these changes until it is too late. You may have grand plans for your property and may believe that you can do whatever you want with your land. However, zoning law amendments mean that even the best plans, can go to waste.
When you are faced with unfair zoning and land use laws and restrictions, you need an excellent real estate law attorney to help you fight. For example, in some cases the zoning and land use restrictions can cause the devaluation of your property and financial loss. Severe zoning and land use restrictions on the way you can use your land can result in "regulatory taking" as the government has figuratively taken your property. In any of these cases, it is important to have an experienced attorney on your side.
If you are in need of a lawyer experienced in zoning and land use law in Missouri, contact the professionals at The Wallach Law Firm today. Our real estate and eminent domain lawyers can provide a free consultation and help you fight for your rights.
Understanding Zoning and Land Use
Zoning is a process used by governments during city planning. Zoning codes allow city planners to divide land and designate certain purposes for each part. These mapped zones ensure that a city or urban area is well planned and works efficiently. This being said, zoning regulations mean that each zone has separate land use restrictions from the next. These control how land can be used in these zones. Zoning and land use laws are designed to prevent indiscriminate development and improper and inefficient city planning and building.
However, in some cases, people feel that the restrictions put in place by zoning laws can be very severe. For example, sometimes zoning and land use laws prevent commercial property developers from building commercial and residential properties like they want to. Zoning and land use laws have also been criticized as they are said to increase segregation. Ineffective zoning also hampers economic development. When zoning laws limit your rights or place unfair restrictions on how you use your land, you should consult an expert attorney to determine your rights.
Why Work with The Wallach Law Firm to Fight Unfair Zoning and Land Use Regulations
There are a number of different situations where an individual or business owner might need to hire an attorney for zoning and land use related issues. For example, under the property laws of Missouri, a landowner has the right to file a lawsuit against the state government for the damage to the value of a property that can occur due to zoning code or regulatory takings. Additionally, in some cases an individual can seek exceptions and variances from local zoning and land use laws.
At The Wallach Law Firm, we have worked with clients on many zoning related cases. We have extensive experience and can provide legal services to help you defend your rights. Whether filing for special permits, rezoning, exceptions or settling disputes, we will keep you informed throughout the process. When necessary, our team will also help you acquire property valuations based on environment impact analysis. We are not afraid to take legal action against municipalities, counties, and townships on behalf of the client, and we will fight relentlessly for your case.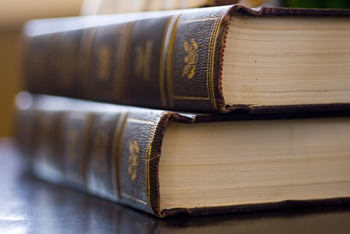 Learn More About Land Use & Zoning
Contact the Lawyers at The Wallach Law Firm Today for More About Land Use & Zoning Law
Are unfair zoning and land use laws hurting the value of your property or otherwise causing you trouble? Contact us at The Wallach Law Firm today to learn how we can help. Contact us online or call us directly at 314-997-4050.