Understanding Zoning Code Laws: Why You Need an Attorney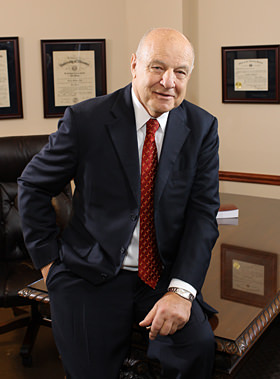 Zoning code laws and regulations affect everyone who owns property. These laws are put into place to determine things like the location, size, design, and use of a building or property. Though usually developed with a good intention of homogenizing neighborhoods and ensuring efficient city planning, a new zoning code may mean trouble for property owners. In many cases, zoning codes put unfair limitations or restrictions on property and landowners.
When this is the case, there are several different legal remedies that can be used to combat zoning regulations. However, only an experienced zoning code lawyer can make sure that your grievances are heard and your hardships adequately compensated with a variance, rezoning, or some other means.
Tips for Finding the Best Zoning Code Lawyer
Zoning code and other related legal issues are very complex and often result in substantial financial losses for a land or property owner. In these cases, an experienced zoning code lawyer is indispensible in combating issues related to land use and zoning. Not only can they provide excellent legal consultation for your zoning code issues, but an experienced attorney can also help in strategizing and planning your case.
Finding a good lawyer to handle your land use and zoning code issues can be challenging. There are a number of options available to you, but it is important to select experienced lawyers who have an in depth understanding of zoning and land use issues. Some ways in which you can attempt to find the best lawyer to handle your zoning code issues include:
Referrals from Other People – One of the ways to find a good zoning code lawyer is to talk to people in your neighborhood, friends, and family members. They might have experienced a similar problem as you and would be able to point you in the right direction.
Online Search – There are many websites and portals online that offer listing of lawyers by area and specialty. These sites have lawyer profiles that include their background, education, experience, fees, etc. All the lawyers listed are licensed and have a good reputation. You can also refer to a law firm's website to read about previous cases and experience and to get to know an attorneys approach to handling different issues.
Referrals by Businesses – In the case of zoning code and land use issues people like builders, real estate brokers, and property owners may be able to help you find an experienced lawyer who is ideal for handling your kind of case. These people often interact with lawyers on a regular basis and may have a good idea about which lawyers can be of assistance to you.
The most important tip when searching for the best lawyer for land use and zoning code issues is to personally meet with lawyers after completing your initial search. This way, you can make a final decision based on how well the lawyer understands your case and whether his/her work philosophy matches your needs.
Contact The Wallach Law Firm: Experienced Zoning Code Lawyers in Missouri
The Wallach Firm has been in the legal field for more than forty years helping clients in Missouri with all types of real estate, eminent domain, and zoning code related issues. We have extensive expertise and experience in the field. We have a team of qualified, experienced, and knowledgeable zoning code lawyers and are prepared to handle all kinds of cases. Whether you need assistance with drafting applications for variances or rezoning properties, we can help.
Contact our Missouri law firm today to learn more about how our zoning code and eminent domain lawyers can help and for a review and consultation of your case.