Understanding Zoning Regulations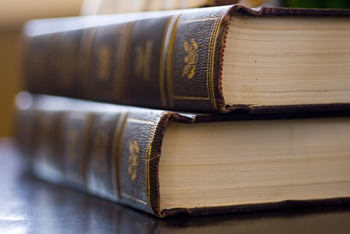 Zoning is a process undertaken by local governments throughout the country to create areas that are uniform in use and type. Zoning regulations demarcate areas for specific uses like residential, business, and industrial. Only constructions and businesses that confirm to these land use restrictions are allowed to be built in these areas. However, in some cases, the restrictions of land use put in place by zoning regulations become a major setback or issue for property owners. In these cases, it is important to landowners to know their rights.
When property owners are faced with restrictive zoning regulations that can compromise the value of a property and result in great loses, there are several ways to combat these unfair zoning regulations.
In these cases, it is important to contact experienced zoning and land use lawyers in order to review your case and learn your options. If you are facing unfair or restrictive zoning laws in Missouri, contact The Wallach Law Firm in St. Louis today. As experienced property and eminent domain lawyers serving clients throughout Missouri, we can offer a free consultation and review of your case.
Ways to Deal with Unfair Zoning Regulations
Zoning laws put forth by the local government decide the types of buildings and the kind of activities that will take place on a designated property or land. These zoning regulations also have the power to dictate the design of building including height, width, and other characteristics. If these zoning laws are overly restrictive, there are several options you have to combat these regulations.
The main exceptions to zoning regulations include:
Non-Conforming Land Use – A property becomes a non-conforming property when its existing use does not comply and adhere to the new zoning regulations that are put into place. In this case, because the property existed before the zoning laws were changed, they can continue the same use, even if this does not comply with new law. This can also happen when the existing type of structure is inconsistent with new development proposition. For example, a three-story building in a zone that allows only one-story building is a non-conforming land use property.
Generally, non-conforming property can continue to exist or function in the same manner even after the zoning regulations have come into existence. However, owners may lose the right if the property is sold or abandoned.
Conditional Use – A property is considered as a conditional use property when its presence is governed by certain conditions. For example, a grocery store can exist in a residential area if it provides a minimum number of parking spaces. The owner of the property in such cases is required to file an application with the zoning regulations authority. The authority then determines whether the conditions are met or not.
Special Use Permits or Variances – The owner of a property can seek a variance or exemption if he has to undergo unusual hardship due to the new zoning regulations. Usually the terms of these variances are provided when the zoning regulations are declared. Hardships may include the property being completely dysfunctional in the event of transfer of the site or significant expenses that a business will accrue when attempting to conform to new regulations.
The Wallach Law Firm Is an Expert in Dealing with Restrictive Zoning Regulations
The Wallach Law Firm based out of Missouri has been serving individuals and businesses since 1970. We have extensive experience when it comes to land use related issues and litigation. Our team of experienced and qualified lawyers can help you interpret zoning laws and assist you in applying for various exceptions to restrictive zoning regulations.
Contact The Wallach Law Firm online or by phone at 314-997-4050 to learn more about how zoning regulations can be dealt with in order to protect your property and business.