How to Hire the Best Business Litigation Lawyers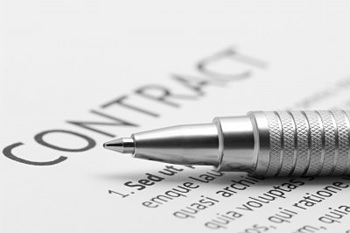 If you are faced with a complex legal problem, especially one that involves a substantial amount of money, it is important to hire the best business litigation lawyers to represent you. Lawyers do more than just collecting legal information. Business litigation lawyers apply sharp technical expertise to solve legal problems. At The Wallach Law Firm, our business litigation lawyers will offer you strategic advice to resolve your business problems.
To learn more about our business litigation services or for a review of your case, contact us today by phone at 314-997-4050.
Tips for Finding the Best Business Litigation Lawyers
Finding good business litigation lawyers can be challenging task, especially if you are unsure of exactly what kind of assistance you need. A good lawyer cannot be found simply by browsing through your local newspaper or yellow page advertisements, as it is not always possible to glean enough information from such public sources to make a sound decision.
Some of the best ways to find business litigation lawyers are to seek referrals from those who have worked with a lawyer in the past and are familiar with their abilities. Therefore, when looking for a business attorney, consider:
Personal Referrals: This is the best way to search for good business litigation lawyers. Talk to people who have experienced similar problems, and listen to their opinions about who they consider as the best business litigation lawyers. However, do not make your decision only based on someone else's recommendation. Different people will have different opinions and it is unwise to take a decision until you have met the lawyer yourself. Discuss your case with that lawyer and determine if you feel comfortable with that individual.
Business Referrals: Firms that commonly work closely with business litigation lawyers can also assist you in identifying the lawyers that you should consider hiring. Speak to your banker or insurance agent; these people come into frequent contact with business litigation lawyers and can help you to make an informed judgment.
Lawyer Referral Services: These are rich sources of information about business litigation lawyers. Many such services only refer lawyers who meet certain qualifications and have a particular type of previous experience. Before you ask for a referral about business litigation lawyers, find out about the qualifications of the attorney and the screening process the referral service uses.
Other Tips for Finding the Best Business Litigation Lawyers
When finding the best business litigation lawyers, the following recommendations can help you further narrow down your choices.
Choose the most experienced business litigation lawyers when you need to: There are many kinds of business lawyers and many lawyers claim to handle business cases. You may trust the lawyer you have been dealing with for a long time. However, if you face tough legal problems, sometimes it is necessary to hire a specialist business litigation lawyer who has specific experience dealing with your type of case. Although they are more expensive than general business lawyers are, they will turn out to be economical in the long run by producing favorable outcomes.
Meet and talk with business litigation lawyers in person: While you can do the initial research on the internet and get references from people you know, a more thorough search and meeting with lawyers on a personal level will help you to select the best business litigation lawyers for your needs. Assess the lawyer's personality to ensure that you can establish a comfortable working relationship.
Do the necessary research on lawyers' fees and costs: Business litigation lawyers can be a substantial expense. You will need to consider your budget before you hire one. Ensure that you are familiar with the fee structure and that it is within your budget. However, always proceed with caution and do not base your decision solely on money. If you hire a bad lawyer, you could end up paying more in the way of legal fees and an unfavorable settlement.
Contact The Wallach Law Firm to Hire Business Litigation Lawyers in St. Louis
If you want to learn more about the services that our business litigation and eminent domain lawyers offer, contact the professionals at The Wallach Law Firm in St Louis today. You can contact us online or call us at 314-997-4050 to schedule an appointment.