How Condemnation Attorneys Can Help
Your home or property is most likely one of the biggest assets you own. A significant portion of your life's earnings are locked up in these real estate assets. While you do your best to ensure that they are safe, it often feels like there is little that you can do to protect your assets when faced with eminent domain condemnation.
However, you do have rights when it comes to eminent domain and condemnation. If your property is at risk of being allocated for public projects or you believe that the compensation being offered to you in lieu of property acquisition is inadequate, you need to seek legal help from the experts. The experienced condemnation attorneys from The Wallach Law Firm can review your case and help ensure that you get the best legal representation in such circumstances.
What Can Condemnation Attorneys Do for You?
Eminent domain laws can be very complex. Understanding what these laws mean and how they will impact you is critical. Only then can you take the right action to protect your interests.
When you hire experienced condemnation attorneys, you have access to professional legal help and expertise. Your condemnation attorneys can educate you about your rights when you are faced with a property being condemned. They can recommend the best course of action so that your rights are fully protected and you receive the best possible outcome.
Condemnation Attorneys Have a Thorough Understanding of Property Law
The experienced condemnation attorneys at The Wallach Law Firm have a comprehensive understanding of the laws pertaining to property condemnation and eminent domain. While the broad outlines of the law are listed in the U.S. and state constitutions, some aspects of these laws have been further defined over time as legal precedents were set. It is crucial to have a complete understanding of these laws and precedents as they can significantly impact the outcome of any legal proceeding you undertake against eminent domain takings and condemnations.
At The Wallach Law Firm, our condemnation attorneys have handled many cases pertaining to these laws and this has given them an accurate, in-depth insight into the exact law that prevails in Missouri. By leveraging our deep understanding of the law, our condemnation attorneys can ensure that you get the best possible outcomes from any legal recourse you choose to initiate.
Condemnation Attorneys will Protect your Rights
Experienced condemnation attorneys will not only educate you about your rights in such situations, but they will also fight to ensure your rights are protected. They can give you an objective view of whether your stance in the case is justified and defensible.
Condemnation attorneys have a clear picture of what kind of supporting evidence is required to lend strength to your legal position. Therefore, identifying and accessing relevant records, data, and documentation becomes an easy and anxiety free process. Additionally, expert condemnation attorneys may have access to objective property appraisers who can support your claim for more compensation.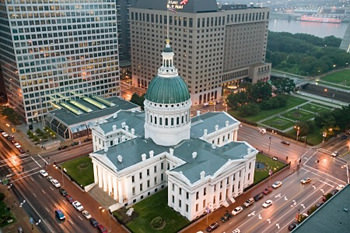 In some cases, a condemned property may not actually be critical to the public project that is being planned. In such situations, your condemnation attorneys can prove this point in an attempt to restore your ownership of the property.
When your property's value has been severely restricted by unfair zoning limitation or rejection of permits or through development of nearby locations, it is a challenge to establish your stance for restitution. In such circumstances, you need the help and guidance of experienced condemnation attorneys to establish a strong case and present valid points in your defense so that a decision may be made in your favor.
Hire an Expert Condemnation Attorney from Wallach Law Firm
Hiring the competent, expert condemnation attorneys at The Wallach Law Firm has helped many Missouri residents prevent their property from being condemned. We have worked on many cases, and we have helped many clients throughout Missouri receive fair and reasonable compensation for their properties.
Call us at 314-997-4050 to discuss your case, and we will ensure that all of your rights are fully protected.