Services Real Estate Lawyers Can Provide
Are you looking for experienced and reliable real estate lawyers in St Louis MO? The Wallach Law Firm provides excellent legal counsel and representation for any real estate issue you may be facing. With broad experience in all aspects of real estate laws in Missouri, our experienced lawyers can be a valuable investment to protect your interests through legal proceedings and a variety of other real estate related concerns. Whether you are dealing with property disputes or condemnation, contact out real estate attorneys and eminent domain lawyers today, to learn more about how we can help.
Why Should You Hire Real Estate Lawyers?
The real estate lawyers from The Wallach Law Firm have been providing legal counsel to individuals, organizations, and business around St. Louis and throughout Missouri since 1970. We have worked with contractors, engineers, architects, landlords, tenants, brokers, title companies, developers, property owners, lenders, and borrowers, and have gained extensive knowledge and experience in providing legal solutions for real estate issues.
Some key services offered by our real estate lawyers include:
Negotiations: After providing over 40 years of excellent legal services in Missouri, we have developed skills that help us lead negotiations in your favor in any real estate deal. Our real estate lawyers work with other investors, brokers, developers, and attorneys to get you the most favorable result when purchasing, selling, or renting property.
Document Drafting: Another service imparted by real estate lawyers is the drafting of important deeds and documents for leases, rental agreements, transactions, financing agreements and purchase contracts.
Transaction Review: We examine legal titles, environmental codes, and other aspects of your contract to ensure that everything is in order before making a deal. Apart from simply reviewing and revising the document, our real estate lawyers can also help with due diligence and spot unforeseen pitfalls in the contract. Our lawyers guard you from legal traps and ensure that you are getting the favorable end of the deal in any property transaction.
Foreclosure: We specialize in trust deed and mortgage foreclosure, having represented both lenders and borrowers. Our real estate lawyers thoroughly understand the process of foreclosure and can assist you in filing appropriate lawsuits and claims to negotiate with the lender and reach a suitable consensus.
Litigation: When transactions do not pan out as expected, you may have to resolve your issues in court through a lawsuit. Our real estate lawyers can represent you in court and help you get a favorable outcome. Our litigation services include drafting of legal pleas, participating throughout the trial hearings, filing appeals, and bargaining with the opposing counsel to reach a favorable settlement agreement.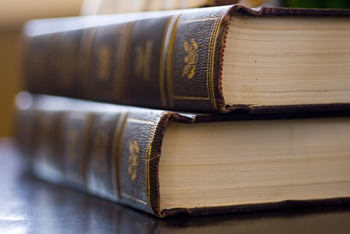 Why Choose Real Estate Lawyers at The Wallach Law Firm
When you are dealing with large investments like commercial or residential property, having the support of experienced legal counsel can be invaluable. Real estate lawyers from The Wallach Law Firm provide a number of services including reviewing of real estate transactions, leases, purchases, appraisals, and inspections. We assist in resolving issues concerning insurance, environmental codes, lawsuits, as well as representation to lenders and borrowers in foreclosure issues. With over 40 years of hands-on experience in real estate litigation and services, we provide affordable services to help you get quality legal counsel without exhausting your budget.
Contact Us Today for Experienced Real Estate Lawyers in St. Louis
For more information on our real estate lawyers and how they can assist you in seeking favorable results in legal issues, contact us today. You can schedule an appointment with our real estate lawyers in St. Louis by calling us directly at 314-997-4050 or by contacting us online.