What is Business Litigation and How Can We Help?
The question "What is business litigation?" can be answered easily. It is a specialization within law that relates to defending or resolving legal disputes between a company and any other party. In many cases, it is used to describe defending firms and companies that are accused of any type of misconduct.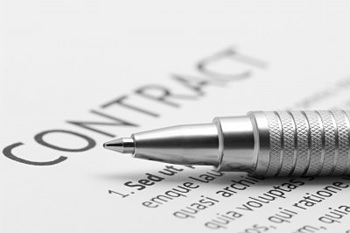 At The Wallach Law Firm, we understand what business litigation is. We are highly experienced in variety of business litigation cases, and can effectively represent companies in all types of cases including those that result from business attendant wrongs, breach of contract, and tortuous conduct.
In the real world, the answer to "What is business litigation?" can bring about a variety of answers as there are many types of cases and disputes in which a business can be involved. While there are a wide variety of types of cases that can be included in this category, continuous legal disputes will inhibit management's ability to remain focused, keep the business competitive, and achieve its operating goals.
Therefore, it is important to have any legal disputes handled quickly. With the experienced litigators of The Wallach Law Firm beside you, your company will have the ability to solve disputes effectively and in a timely manner.
Understanding the Answer to What is Business Litigation
When asking "What is business litigation?," it is important to realized that legal disputes can come from any entity and at any time. This can happen irrespective of the industry, the size of the company, or the geographical area where the company is based. Clients, partners, suppliers, regulators, and competitors may abruptly become adversaries in legal disputes.
We, at The Wallach Law Firm, believe that the best approach to handling business litigation involves proactive guidance, progressive thinking, and timely response to emerging opportunities, threats, and business risks. Our attorneys draw from their extensive litigation experience to assist you in developing business processes, documentation practices, internal audit techniques, and negotiation skills. Their guidance will greatly improve the competitive advantage of your company. If you experience legal disputes, our lawyers can formulate effective strategies that will help you ensure the most favorable outcomes for your business.
What is Business Litigation: Focus Areas
Lender liability and banking litigation
Appellate practice
Environmental issues and toxic torts
Real estate litigation
Sale of goods and warranties
Class action litigation
Alternative dispute resolution, including mediation and arbitration
Government Creditors' rights
Corporate governance and fiduciary duty
Occupational safety and health compliance
Complex contract litigation
Want to Learn More About What Business Litigation is? Contact The Wallach Law Firm
Has the question "What is business litigation?" been worrying you? Are you looking out for reliable legal counsel for your business? Contact The Wallach Law Firm today to resolve any business litigation issues you may be facing.