What is a Commercial Lawyer?
Any business, be it a major multi-national company or a small business, needs a commercial lawyer. A commercial lawyer represents a business and handles all cases related to business and civil law that arise in the company. A corporate lawyer also handles complex transactions, mergers, acquisitions, and expansions. By being the legal guide during such events, a corporate lawyer or the team of corporate lawyers make sure that everything is handled in a legal, ethical, and compliant manner. Therefore, the presence of a corporate lawyer is essential to ensure that no legal complications arise later on.
Commercial lawyers are skilled at business and civil law and are in a position to advise business clients and represent then in any business-related disputes. At The Wallach Law Firm, we have some of the best commercial lawyers in the State of Missouri. Our commercial lawyers are experienced in employment, finance, tax, property, intellectual property, and competition law. To learn more, contact our business litigation attorneys today!
Why Choose a Commercial Lawyer from The Wallach Law Firm
The Wallach Law Firm is a fully licensed law firm in the State of Missouri. Our firm is highly regarded and has years of experience working with businesses of all sizes and industries. Needless to say, our commercial lawyers have a lot of experience helping businesses with day to day legal matters. When you work with The Wallach Law Firm, you can rest assured that your commercial lawyer has strong knowledge of any relevant laws as well as your company's history, market conditions, industries, competitors, and all other business influences.
Your commercial lawyer will be well equipped to handle small legal matters like drawing up contracts as well as large and complex negotiations like dealing with unions. Our commercial lawyers have excellent negotiation and researching skills. We constantly strive to update our skills and have the expertise to handle any issues that affect legal aspects of a business.
Commercial law covers a vast range of topics and commercial lawyers need to be able to handle a variety of legal matters and provide a large range of legal services. When you work with us, you can rest assured your commercial lawyer will be able to handle a wide variety of issues, including: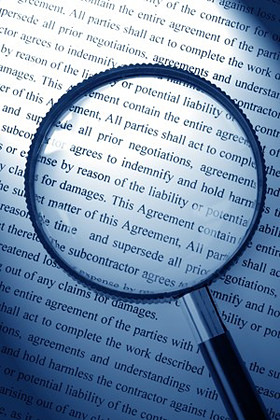 Formulation of contracts
Intellectual property matters
Interpretation of business laws
Creating official company statements
Mergers
Acquisitions
Expansions
Drawing up commercial agreements
Negotiate with workers' unions
Commercial and business litigation
Keeping the company complaint with government regulations
Acting as in-house counsel
The Importance of a Commercial Lawyer
A commercial lawyer is indispensable during business litigation, and a commercial lawyer ensures that a company follows the necessary legal processes through all types of business dealings. This is why your company needs a commercial lawyer at every step of the way. A commercial lawyer will help to ensure that all business operations run smoothly and no complications or disputes arise. A commercial lawyer will also ensure that the company is protected in the event of lawsuits and other litigation.
An excellent commercial lawyer, like the ones from The Wallach Law Firm, must be well versed in:
Intellectual property
Commercial agency law
Contract law
Privacy
Confidentiality
Company law
Looking for a Good Commercial Lawyer? Contact The Wallach Law Firm Today!
Are you looking for an experienced commercial lawyer who can handle a broad spectrum of legal matters? Look no further than The Wallach Law Firm. We have helped numerous companies in and around St. Louis over the years in various domains and industries. Contact us at 314-997-4050 or contact our commercial and eminent domain lawyers online today!