Top-Notch Business Litigation Lawyers in St. Louis, Missouri
Is your company facing lawsuits and court cases from former employers, investors, or other businesses? Do you want to avoid long drawn out court battles and reach mutually beneficial agreements quickly? Then the Wallach Law Firm is the answer for you. Our business litigation lawyers have years of experience in handling business litigation cases. Most importantly, our business litigation attorneys always try their best to settle disputes quickly and out of court whenever possible, in order to ensure that all parties are happy with the outcome.
Our business litigation lawyers fully understand that business litigation is both a legal and business problem. This is why The Wallach Law Firm aims to provide cost-effective and practical solutions and services to our clients. Our main goals are to reduce the risks our clients face, obtain a favorable settlement, and to avoid litigation whenever possible by achieving out-of-court settlement options.
You can rest assured that our business litigation lawyers are masters in the art of negotiation and can be aggressive if and when needed. To learn more about our business litigation services or to have our attorneys review your case, contact us today!
What Is Business Litigation?
Business litigation is the term given to the category of law that deals in defending companies when they face accusations of wrongdoing or other legal circumstances. There is no doubt about the fact that anyone can sue a company for any reason, which is evident by the number of frivolous lawsuits that Americans file every year. However, if you do not defend your business properly, your company can end up paying hefty fines and settlements.
In many cases, avoiding court trials is a primary goal of business litigation lawyers. In these cases, they work with mediators to resolve disputes outside the court as this often results in a more affordable and favorable outcome for both parties involved. Therefore, business litigation attorneys, like the ones at The Wallach Law Firm, must be very good at mediation and negotiation. While class action, malpractice, and contract dispute lawsuits are some of the most common types of business litigation, disputes can come under any area including:
Contract Disputes
Class Action
Governmental Liability
Environmental Law
Why You Should Choose Business Litigation Lawyers from The Wallach Law Firm
Your company stands the chance to face significant financial losses in business litigation cases.
Therefore, you need an experienced business litigation legal team that can help you prevent lengthy and expensive court battles and the ensuing bad publicity. The business litigation attorneys at The Wallach Law Firm have helped clients settle disputes quickly and efficiently over the years with very successful outcomes. We have years of experience handling all types of disputes, including:
Contract Disputes
Breach Of Contracts
Insurance Indemnity Agreement
Business Dissolution
Business Accounting Problems
Partnership Disputes
At The Wallach Law Firm, we have an excellent record of accomplishment handling business litigation cases. We have worked with a wide range of companies, including both large corporations and small businesses, from a variety of industries. Our team is well equipped to handle arbitration, negotiation, mediation, and litigation. We try our best to prevent court trials, but if a favorable out-of-court resolution is not possible, then you can rest assured that our defense team will be aggressive and effective in court too.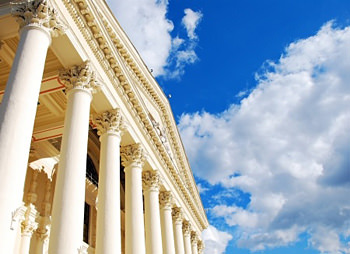 Learn More About Our Business Litigation Services
Looking for Excellent Business Litigation Services? Contact Us Today!
Is your company facing troubling lawsuits? Are you in need of an excellent business litigation or commercial lawyer? Then look no further than The Wallach Law Firm. We have helped numerous businesses in St. Louis and throughout Missouri defend against and pursue commercial lawsuits. Contact us at 314-997-4050 today to learn more.